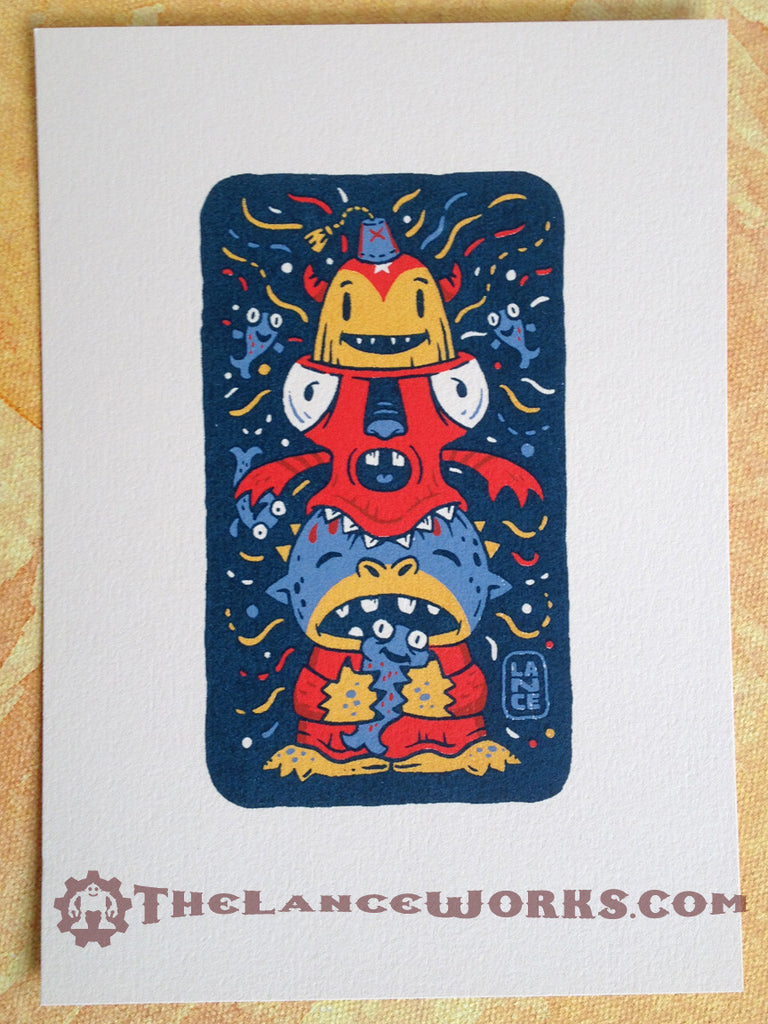 Fez Fish Chomper
Some fun creatures just up to their usual shenanigans! Four color screen print on Canson Edition wheat colored paper. 250 GSM. 
Paper size: 5 x 7 inches
Image size: 
2.75 x 4.5 inches
Print is mounted in 8 x 10 inch mat board ready for your favorite frame!
This print is sold unframed. Prints are mailed flat between two sturdy sheets of cardboard, securely sealed. I make every effort to ensure your print arrives in super great condition!
Each one of these prints are hand-pulled serigraphs, and NOT a digital printout! Each one is unique and there may be slight variations due to the nature of the screen printing process.